Trailer Bill Of Sale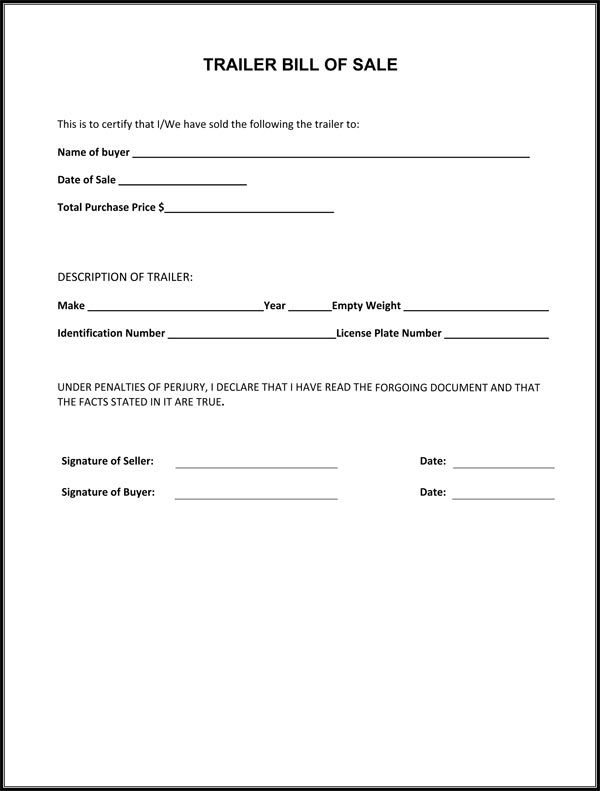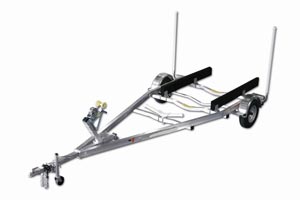 A trailer bill of sale is a document that officially transfers title or ownership of a trailer from the seller to the buyer. You can benefit from this document whether you are a buyer or a seller, because it provides you with a record of your transaction that is legally binding and will help you protect your rights.
A bill of sale form is standard in personal property sales involving trailers. It includes relevant information for the protection of both parties. This information includes the name and address of both the seller and the buyer, as well as signatures. It lists how much money the seller is paying to the buyer for the trailer and the date on which ownership of the trailer is being transferred. It also contains any specific information about the trailer including make, year, empty weight, identification number and licence plate number. It also may include additional disclosures and/or warranties statement.
The trailer bill of sale is important to the seller because it provides proof of how much money the buyer has promised to pay and proof that the buyer has assumed responsibility for the trailer. This helps the seller avoid any liability if the boat gets into an accident later.
The trailer bill of sale is also very important to the buyer. It provides proof that the seller of the trailer did transfer  the title legally to you and that you now own the trailer. It may also help you to prove that the trailer was guaranteed to be in a specific condition.
Like all legal documents, a trailer bill of sale can be difficult to figure out on your own. It can be helpful to have a trailer bill of sale form that you can download to create your own bill of sale. This provides you with the flexibility of including your own special provisions and specific terms, without having to worry about complex legal language, benefitting everyone.
We provide you with a free trailer bill of sale form so that you can download and prepare the bill of sale accurately and easily. The trailer bill of sale form is fully editable if you download the Microsoft Word version. You can add your own statement into the trailer bill of sale. In case you don't have Microsoft Word, you can download the trailer bill of sale  PDF version that you can use any free PDF reader software to fill out the form and print it out. Feel free to download the trailer bill of sale to speed up your trailer sale paper work and do let us know if you find anything difficult.