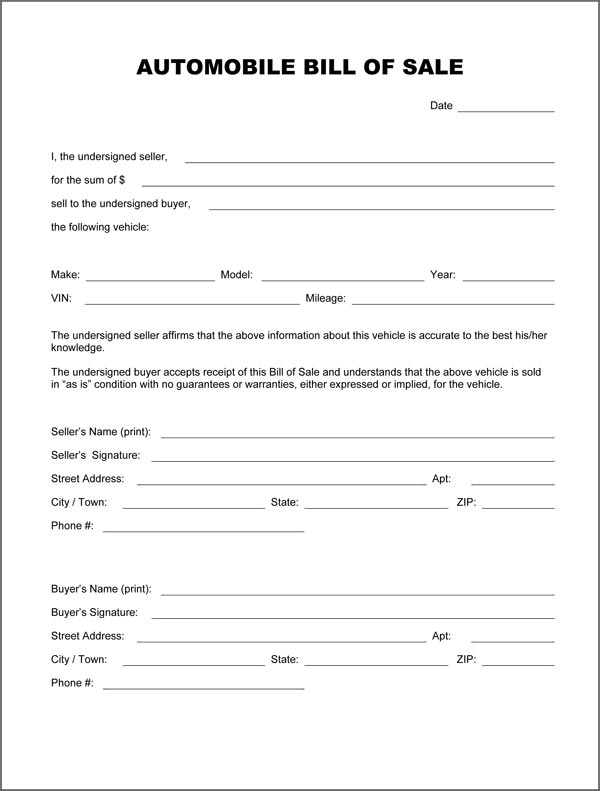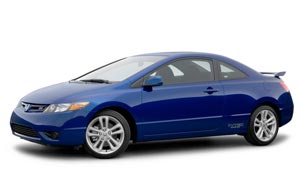 On this page, you can download a free automobile bill of sale form in both Word and PDF formats to prepare your bill of sale easily and accurately.
If you are buying  or selling a car or automobile, you need to prepare a complete bill of sale. A bill of sale is a legal document used to make a sale or purchase or personal property legal and binding. Without one, you could get into a lot of trouble if a dispute comes up with the person that you complete the transaction with. Luckily, a bill of sale is relatively simple, as long as you make sure you have all the required components.
There are different types of bills of sale for various items. In general, a bill of sale mentions the date, the agreed upon price, the name and contact information of both the buyer and the seller, as well as the location of the sale. If you are involved in an automobile transaction, you want to make sure that all the necessary components are included in the form. In addition to the items listed previously, an automobile bill of sale form should include the make, model, year and condition of the car. In addition, the automobile bill of sale should always include the vehicle identification number (VIN) of the car and the odometer reading at the time of sale. You may choose to buy or sell the car "as is," wording that transfers the responsibility of any mechanical problems that may arise to the buyer.
Though the above guide gives basic knowledge of an automobile bill of sale form, you should always consult with your state's Department of Motor Vehicles (DMV) to ensure that you have all the necessary components. It is important to protect yourself from any legal problems, so you want to be very sure that all your paperwork is in order before you sign the bill of sale, because it is a binding legal document.
To help you prepare automobile bill of sale quickly and easily, we offer you free automobile bill of sale forms. The automobile bill of sale form comes with two formats including Microsoft Word document template and PDF form. If you need to customize the bill of sale such as adding more statements, you should use the Word version. Otherwise you can use PDF form that is just good enough. The automobile bill of sale form can be printed to fill out as well.