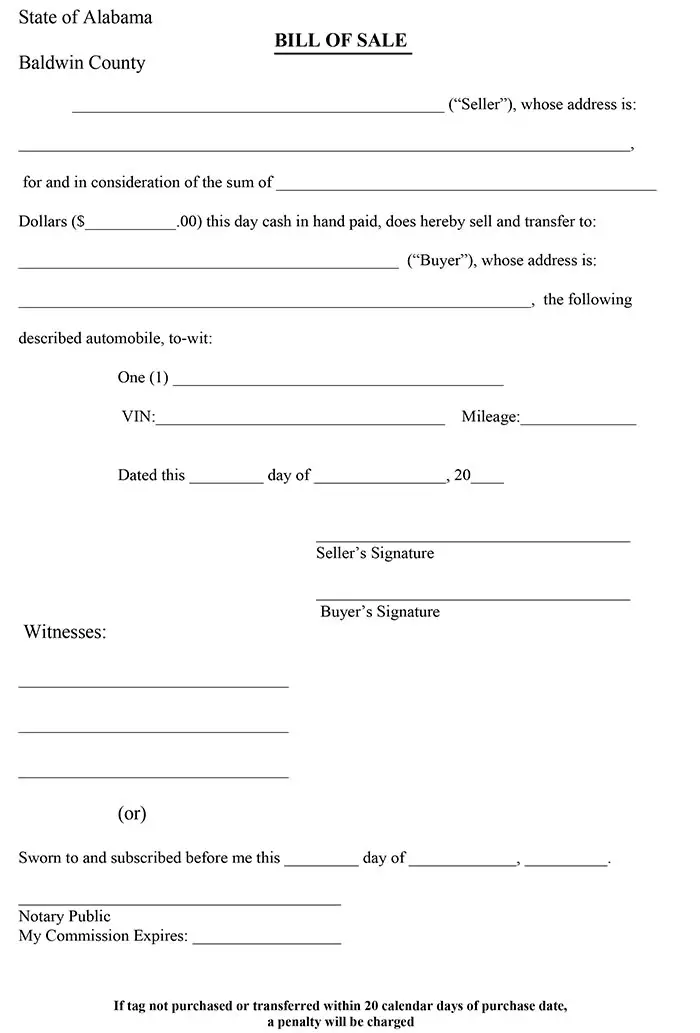 Bill of sale is served as a legal document that a seller uses to transfer the ownership of personal property such as used car, boat, equipment, etc., to a buyer.
If you buy or sell a vehicle in Alabama, you should use the Alabama bill of sale form. The state of Alabama defines specific information about what the form should contain:
Full name and complete address of the seller and buyer. The address must be a street address, the P.O. box will not acceptable.
Date of sale when the transaction occurs.
Detailed information of the vehicle such as make, model, year, vehicle identification number (VIN), and odometer reading at time of sale
Signatures of both buyer and seller with a notary public seal.
Notice that you cannot use a bill of sale to prove ownership. To ensure that you have proof of ownership to the item, you must complete a title transfer.